When I was a little girl, I always dreamt that once day I would be able to go on the ice ring and do figure skating as my career. I was in love with all of the beautiful, elegant and gracefully movements that the figure skaters could do.
Nowadays, although I cannot become a professional figure skater, I still watch various competitions about this sport and still admire them for their performance.
If you have never or rarely watch any figure skating performance, I think it is time to do so. Watching all of the skaters dance and skate on the ice is truly a memorable and pleasant that anyone should have in his or her life.
And to make you viewing experience more enjoyable, there are some things that you should know beforehand. You might have a lot of questions going on your mind such as: How can they jump so high? And how someone's score is better than the others'?
Hopefully by reading on, I would be able to explain to you some of the most basic things about figure skating.
1. Figure Skater Is Really Fast
This is a very interesting fact to argue with people who say that figure skating is not a sport. In fact, skaters in figure skating can even run faster than any hockey player, both in skating forwards and backwards.
And while hockey players are used to skate fast for some moments, figure skates need to be able to glide all over the ice ring. They need to do it in one shot, with less or no turn if possible.
The reason why figure skaters have to do this is that as long as you have speedy slide, you would be able to jump. The quicker the slide is the bigger momentum that you have and the higher the jump is, as a result.
2. How The Judges Decide Who Wins The Competition?
Figure skating is an arty sport, which makes it quite hard for the judges to score the competitors and for the viewers to agree with the result.
Not like soccer when the winner is the team who scores more goals, figure skating will depend on how perfection each movements that the figure skaters make. In addition, each time a figure skater makes a mistake, some points will be deducted as well.
For example, when a figure skater finishes her jump and lands on the floor wobbling she will be deducted a mark. She will be deducted more points if she lands both foot on the floor as well.
In order to come up with the total point, the judging panel needs to decide how good the choreography is as well as the ability of the figure skater.
In case a figure skater wants to have a good score, she needs to show her ability in skating- how well she does the movements and how balanced she is while she is sliding and landing. Another important factor to judge the ability of a figure skater is to judge how she can understand music and show her thoughts and feeling with music.
3. How Many Types Of Figure Skating?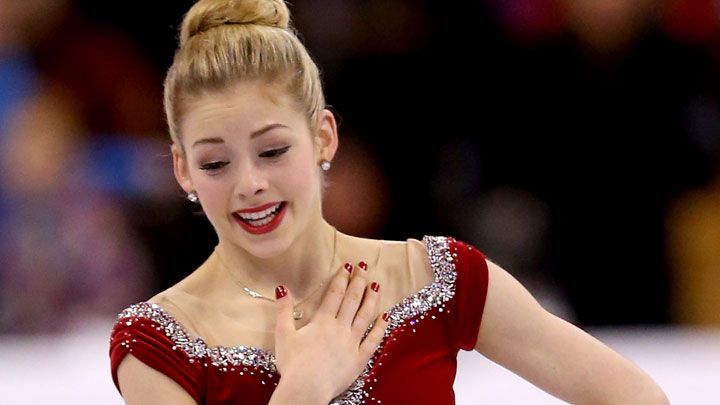 There are 2 main categories of figure skating including amateur and professional figure skating, both of which are under the supervision of the figure skating federation.
Also in figure skating, there are 2 main programs for figure skaters to take part in.
First of all, there is short program which usually lasts 2 minutes and 30 seconds. There are many movements that the figure skaters need to do in this amount of times including jumping, – there are 3 jumps that need to be completed. In addition, there are also 3 movements of spinning and 2 foot work.
If any of the figure skater misses one of these required moves, she will be deducted points for punishment.
The second program of any figure skating competition is the long program, which usually takes 4 minutes and 30 seconds. In this program, you are not required to do some certain movements. You have total flexibility and freedom to do whatever moves you can do best.
I am so blessed to see that there are more and more people taking part in playing and watching figure skating nowadays. It is also one of the most popular sports in the Winter Olympics attracting thousands of viewers watching. Figure skating deserves to be on the highlight thanks to the elegance and grace that this sport can deliver to skaters and watchers.
I hope with my information above about figure skating, you would be able to understand more about the game and will be more interested in it. Trust me, once you sit in front of the TV watching a performance of figure skating, you would never be able to take your eyes off it.